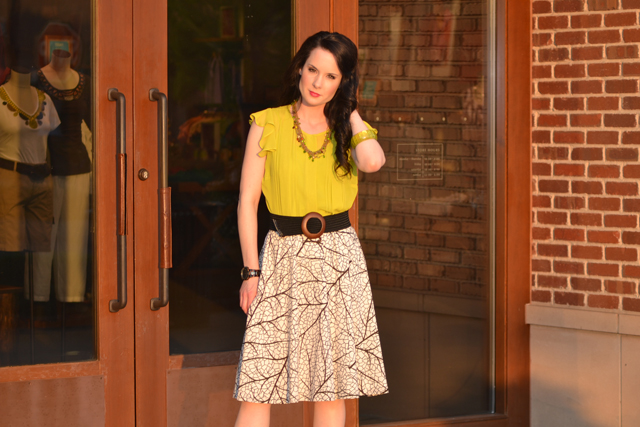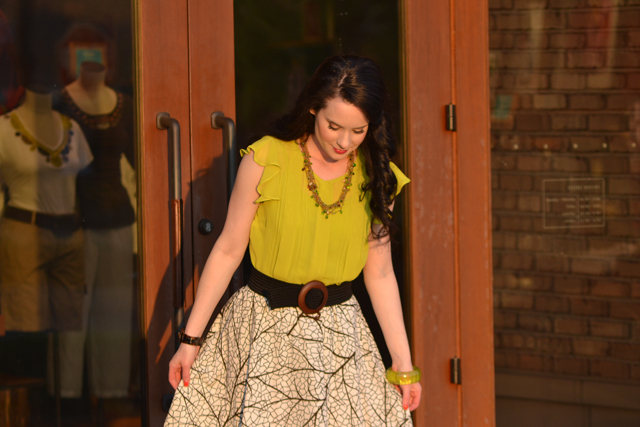 Hi Lovely Readers~
Today's look was inspired by my current love of lime, and summer skirts. I have to admit, this skirt is at least 7+ years old. I remember having it during college for sure… and I always hung on to it because it's cotton, easy to wear, and it's a good style for my frame. When we get asked for shopping advice, W and I also say fit is first! If it doesn't work for your frame, don't get it! Even if it's on sale, or a current trend etc. The proof is that finding things that compliment your frame save you money down the road, since you can keep for them for years.
Each summer I find a different way to wear this skirt to make it feel new again. If I wear it to work, I'll pair it with wedges and blazer. So just make a mental note when shopping, look for classic styles that work well for you… and it will keep your closet happy! 🙂 
What would you say is one of your favorite pieces in your closet that you have hung onto because it works? 
Skirt, The Limited 
Top, JCP (last summer)
Shoes, Jessica Simpson 
Belt, The Limited
Necklace, Dillards
Watch, Michael Kors
Bangle, The Limited