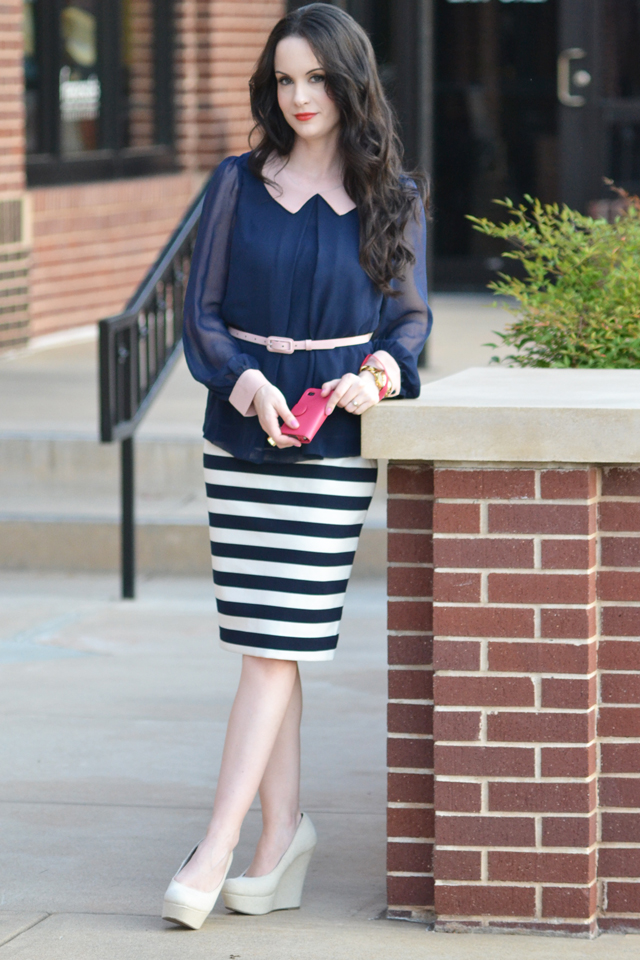 Today's DoubleTake Review is the BellaVita iPhone Wristlet in this gorgeous berry color. The lovely ladies from BellaVitaUSA.com graciously sent us this beautiful pink, all-leather iPhone wristlet to review. We love the combination of style and practicality. Plus, the color is perfect to mix and match with all our outfits. Who doesn't love a dash of berry pink in their wardrobe? 
Here are the details for the Vita Bacca iPhone 4/4S Wristlet in hot berry:
– Luxurious leather and luscious warm pink color
– Combines an elegant iPhone case with a convenient wallet
– Feminine, elegant and fashionable
– Space for credit cards, driver's license and cash
– A perfect substitute for carrying a purse
We love that Bella Vita's online store offers genuine leather accessories, always under $100 and with a lifetime guarantee! 
We couldn't agree more that this wristlet combines the best of both worlds, making it a great accessory investment for your wardrobe. Who wouldn't want to carry their iPhone in style and with ease? 
From the website:
It is conveniently designed to support the full iPhone 4 functionality. It also comfortably holds the other everyday necessities such as ID, credit cards, and paper bills. BellaVita vita bacca collection offers luxurious buttery soft leather, a beautiful hot berry color, and smart design that compliment a variety of styles and activities. BellaVita supports the iPhone functionality in style: call, text, take photos, or simply carry your iPhone in an elegant yet protective case.
* New special price is $65 (you save $20!)
Our DoubleTake: Whitney's favorite feature: a wallet doubling as a wristlet, which is perfect for being a mom on-the-go. Lindsay's favorite feature: the soft leather and berry pink hue.
To see more of BellaVita's fabulous products, visit their site today!
We hope everyone has a great Saturday! 
PS. You can find details of Whit's outfit here. 
~L&W