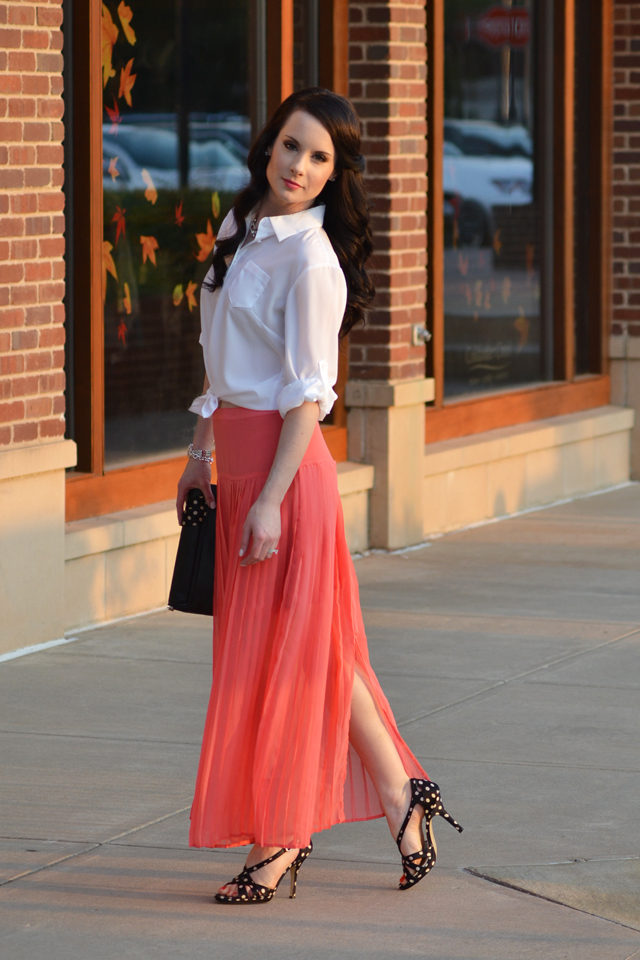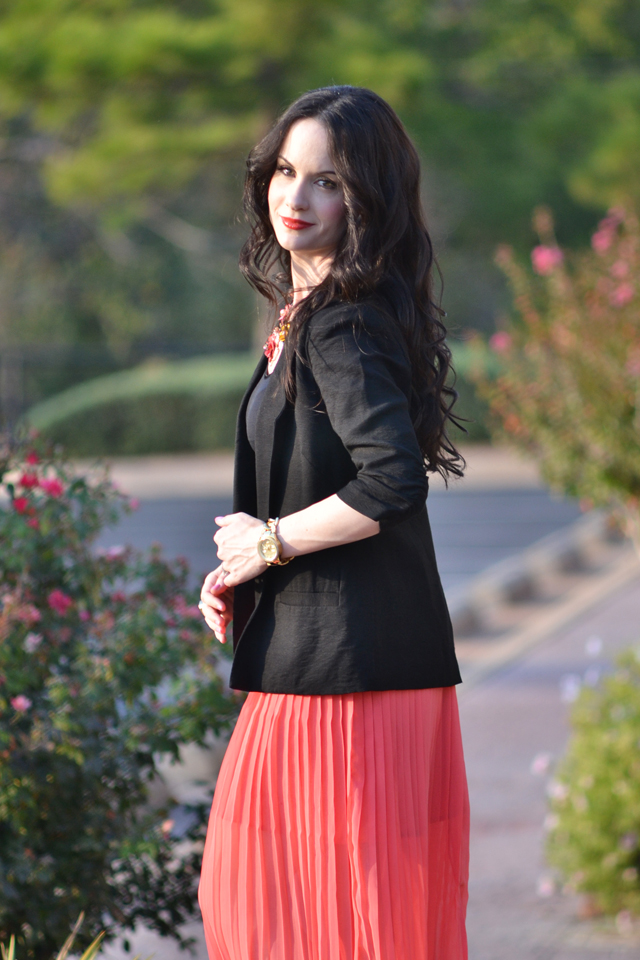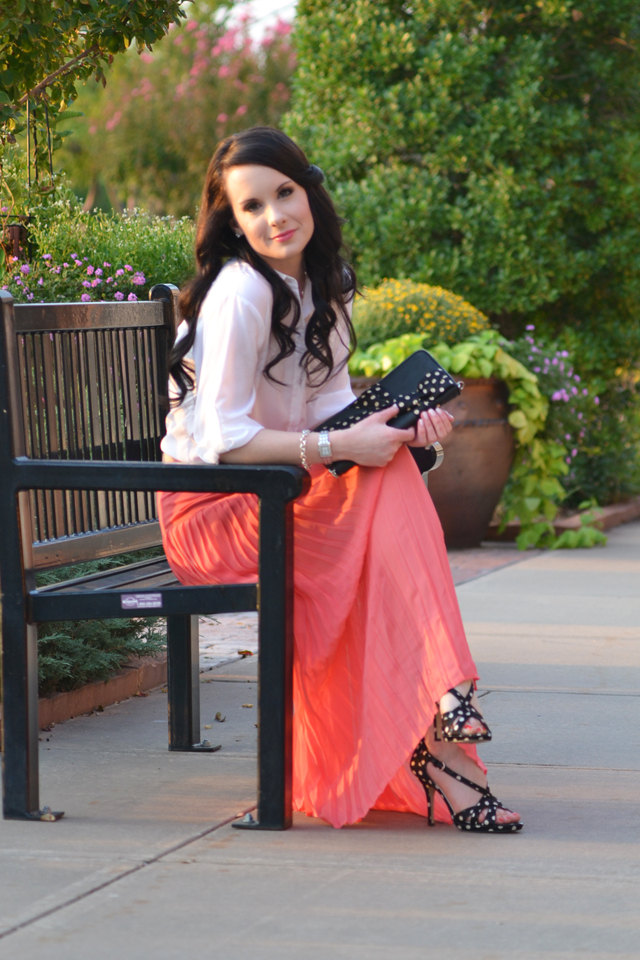 Today's post is a "Wear It Two Ways" feature with the DoubleTake Girls! Sugarlips Apparel graciously sent us this beautiful pink, pleated maxi skirt that we couldn't wait to style. We both love wearing classic black and white, so we each decided to put our style spin on the skirt using this classic color combination. W is a blazer fanatic and knew exactly which jacket to pull from her collection to pair with this skirt. A floral statement necklace added the perfect touch of color thanks to the peachy pink tones and mixed metals. I took the classic white collared blouse approach and mixed in some polka dots by adding these fun shoes and bag. What do you readers think, are you loving this pop of carnation pink? This skirt is so easy to wear and we can't wait to mix and match with more items from our closet.
Thanks for joining us today for our special feature! You can check out more stylish Sugarlips apparel here. We love their modern styles featuring fabulous silhouettes and trend-right colors and patterns.  We are eyeing this amazing jacket and plan to purchase it soon. This great brand also offers free shipping and 365 day return policy. They strive for each buyer to be 100% pleased with every purchase.  It doesn't get much better than great mix and match items featured at an affordable price, backed my amazing customer service!
Don't forget to visit us on the blog tomorrow for another "Wear It Two Ways" day! 
W's Outfit: (black and pink)
–Skirt, c/o Sugarlips
-Blazer and cami, The Limited
-Shoes, Enzo Angiolini via Haute Look
-Necklace and bracelets, The Limited
-Watch, Michael Kors
L's Outfit: (white and pink)
– Skirt, c/o Sugarlips
– Top, The Limited
– Shoes and bag, NineWest
– Jewelry and watch, Dillards, Tiffany's