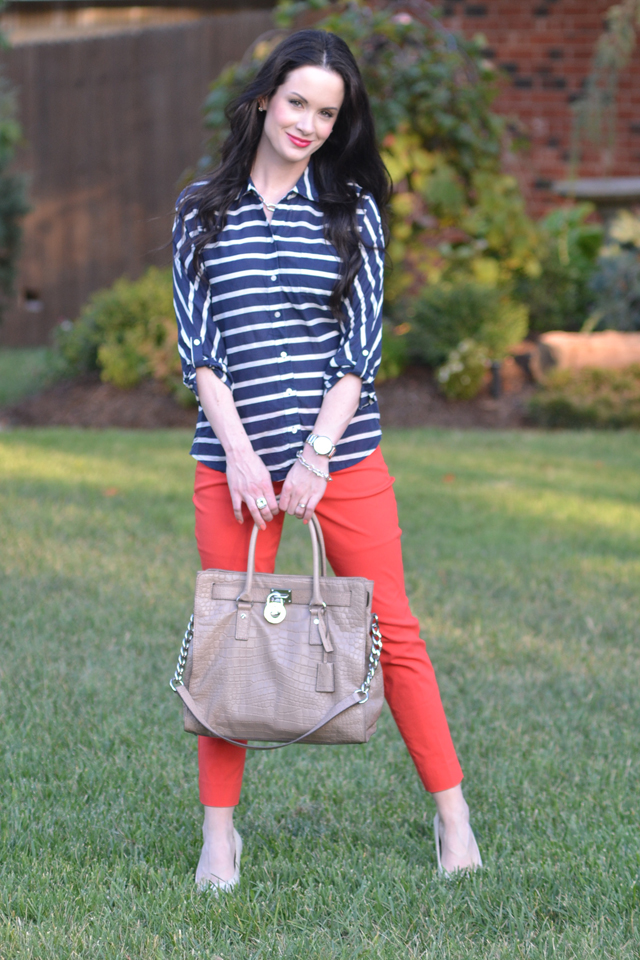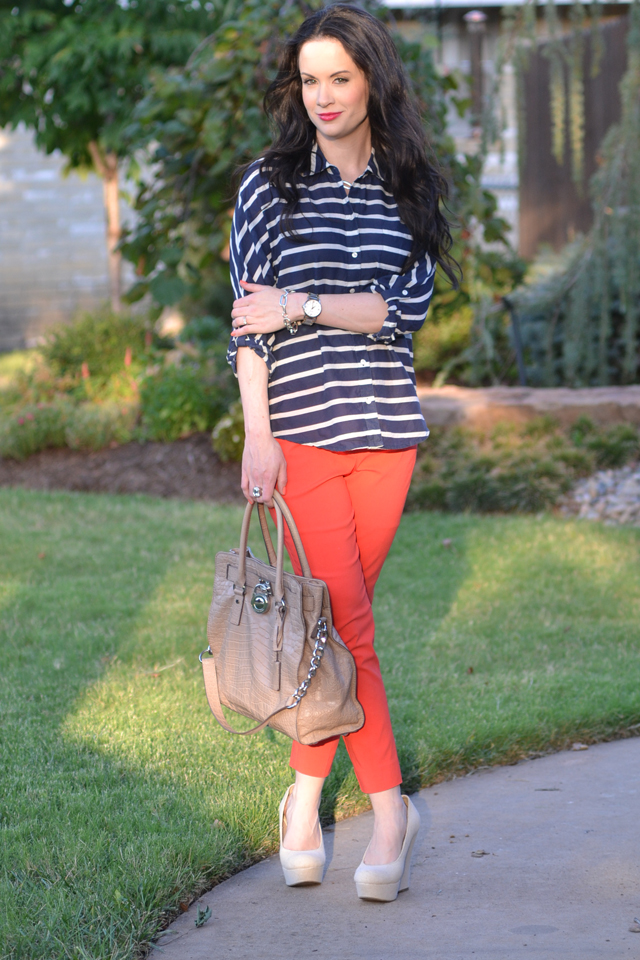 Happy Tuesday!
It's so great to be back on the blog! I have to admit that it was nice to wear a robe and pajamas for a while.  But I had to get out of them eventually!  I can't believe three weeks have already passed since Avery was born.  Make sure to check out our website this weekend as I will be sharing a very special post to showcase our new little bundle of joy.
Now for a bit about my outfit selection.  Today's look is casual with a little prep factor. As you all know, I love the nautical look.  But today I added a twist on the traditional red and navy combo by pairing this top with orange cropped pants. These are a recent purchase from The Limited.  I love this pant style as they feature a slim silhouette. The fabric has a bit of stretch which means extra comfort and no wrinkling.  You definitely can't go wrong with that! What do you all think, is orange the new red? Or do our closets need equal amounts of both colors heading into the fall? 
Hope everyone has a great day! 
~ W