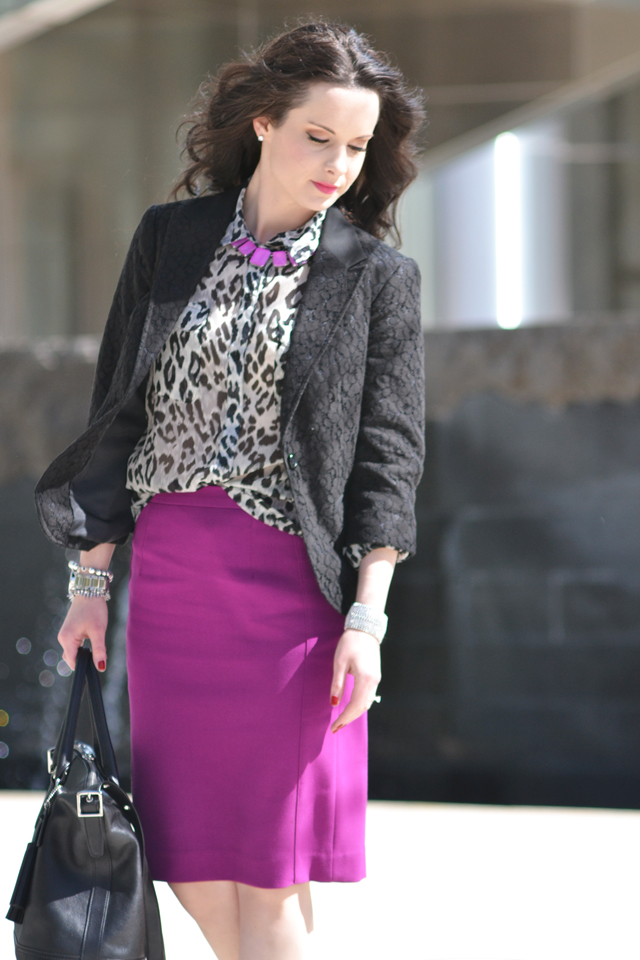 Happy Saturday Lovely Readers~
Today's post is featuring several of my new "favorite things" for fall! I had a wonderful lunch in downtown Oklahoma City last week with my dad and husband. They both work just a few blocks away from each other, and after lunch Drew was able to get some quick pictures. But, we didn't realize quite how windy it gets. Some of our shots had my hair flying above my head! This was my first time to get an up-close view of the new Devon Tower. Isn't it amazing?
This look requires three things: a colored pencil skirt, printed blouse, and blazer in a neutral color. We are finding this is a never fail combination. What do you readers think? Have you tried this go-to style idea yet?
I also want to thank the lovely Sara Michael, Star Stylist for Stella&Dot for letting me style the Ainsley bracelet. It's gorgeous!!
~L