December is here and that means it's time for family gatherings, parties and of course GIFTS! As lovers of all things sparkly, we have to say jewelry is the top thing on our wish lists – and probably yours too! We are so excited to partner with Helzberg Diamonds today to show you all an amazing collection and new arrival pieces by Effy Hematian that just debuted in time for the Holidays. Effy's handcrafted designs have been a mainstay in the jewelry realm for decades.
History of EFFY Jewelry
Since 1979, Effy has been designing some of the world's most distinctive jewelry. Each piece of jewelry embodies his love for exquisite craftsmanship along with his love for color. Effy's bold designs are whimsical yet timeless. From dazzling gemstones to playful pairings, we can see why Effy's jewelry collections become more popular each year. This professionally trained engineer's muse is a panther – which you will see throughout his designs.
Lindsay and I had never seen an EFFY design in person so we were SO excited to stop by Helzberg Diamonds last week to experience the true beauty of the collection in person. Samantha and Steve, mangers at our local store, greeted us upon our arrival and we couldn't wait to get started with our try on session!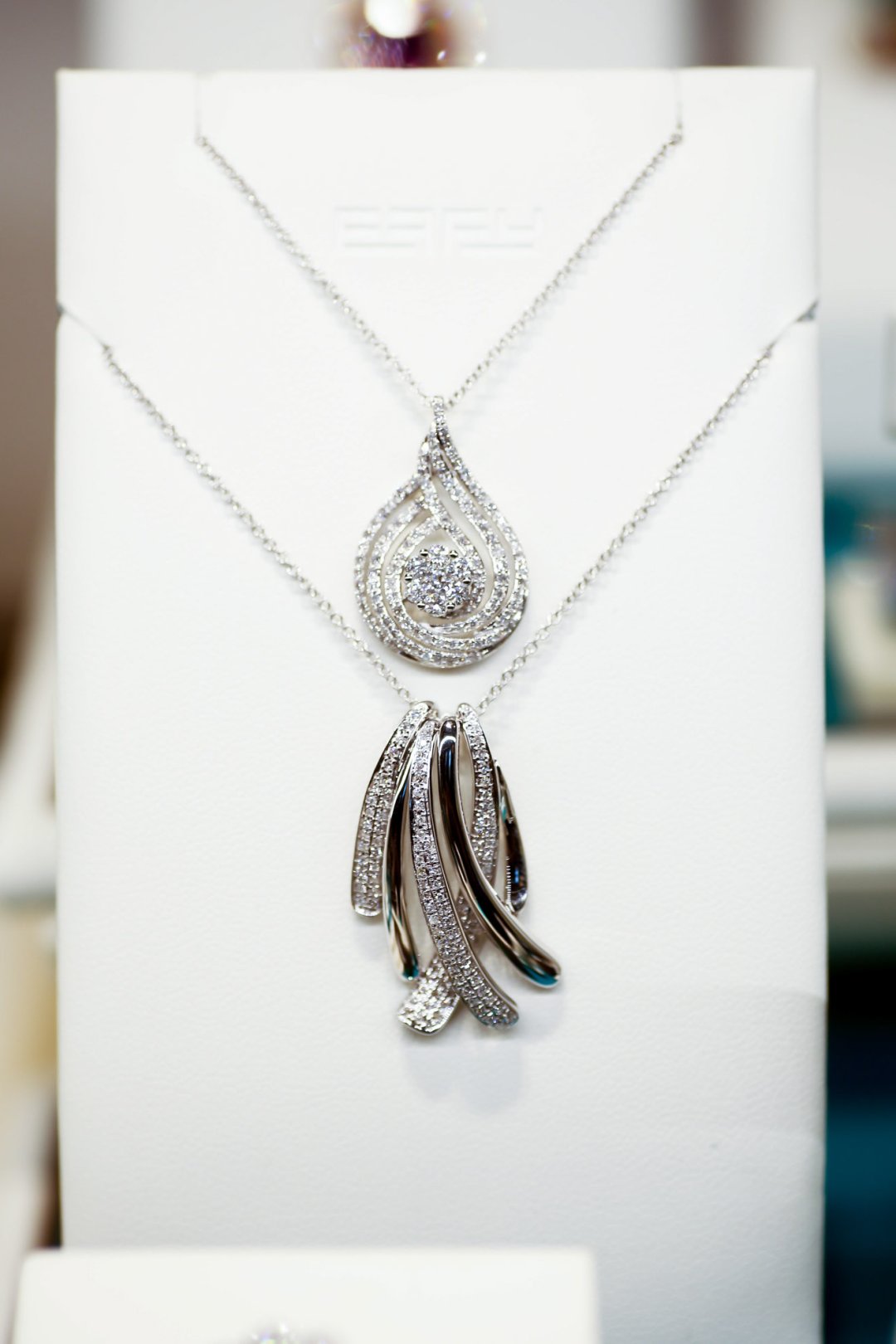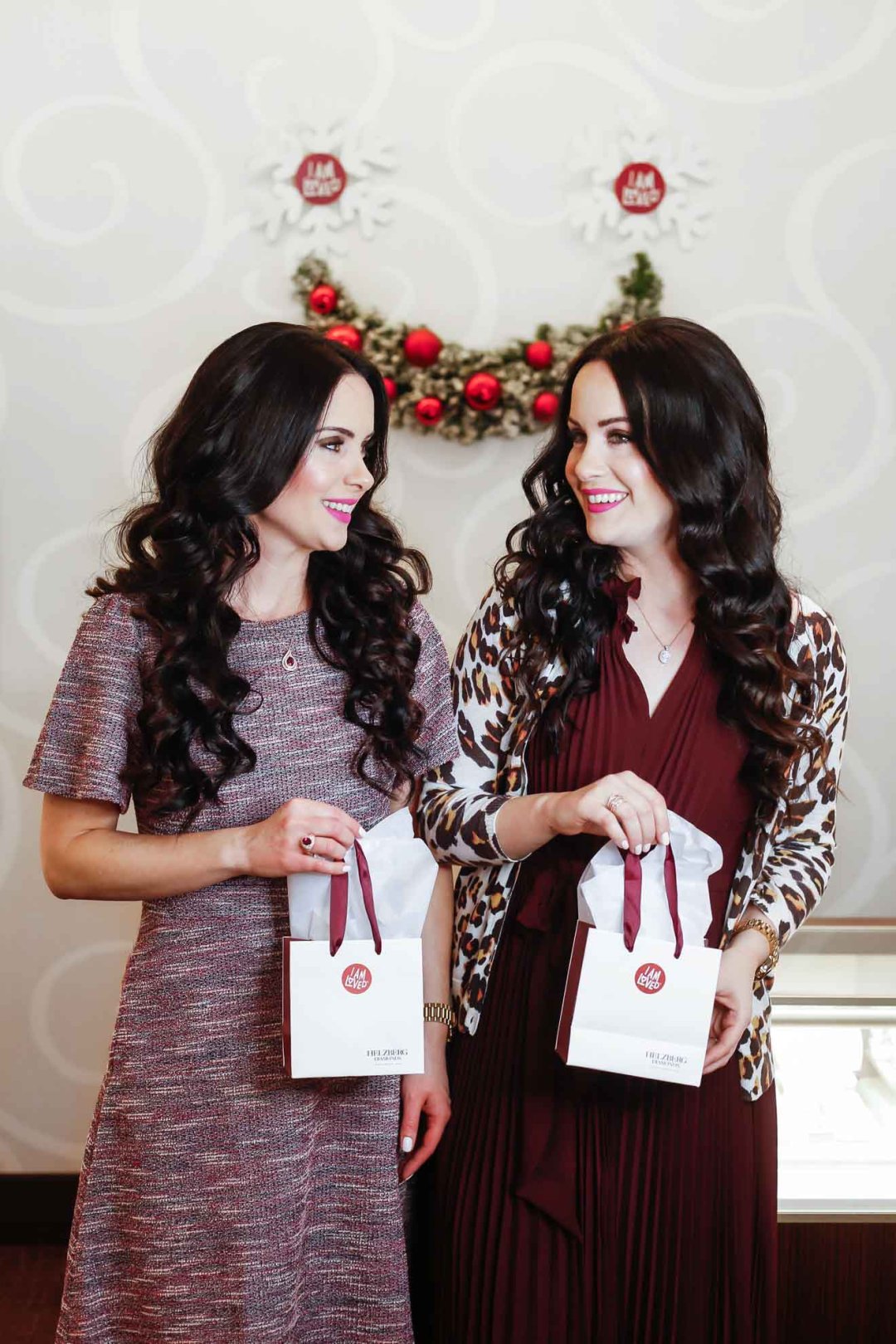 As we started browsing all the trays in the collection, Steve explained to us that Helzberg Diamonds offers many exclusive Effy-designed pieces that are one-of-a-kind and can only be found here. He also shared that Effy loves to use a combination of diamonds and vibrant gemstones to create one of kind pieces that are truly works of art.
Lindsay's Holiday Jewelry Gifting Picks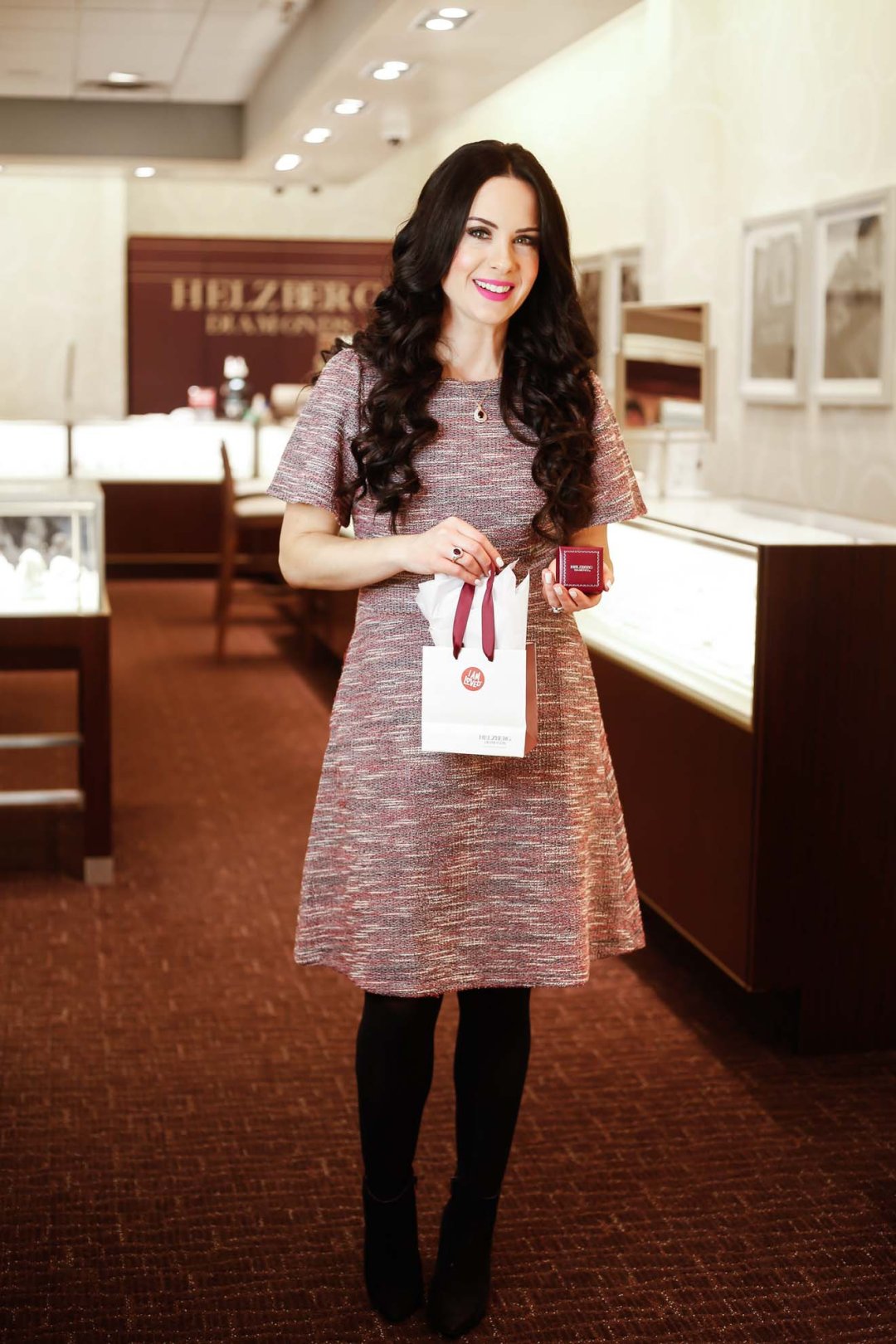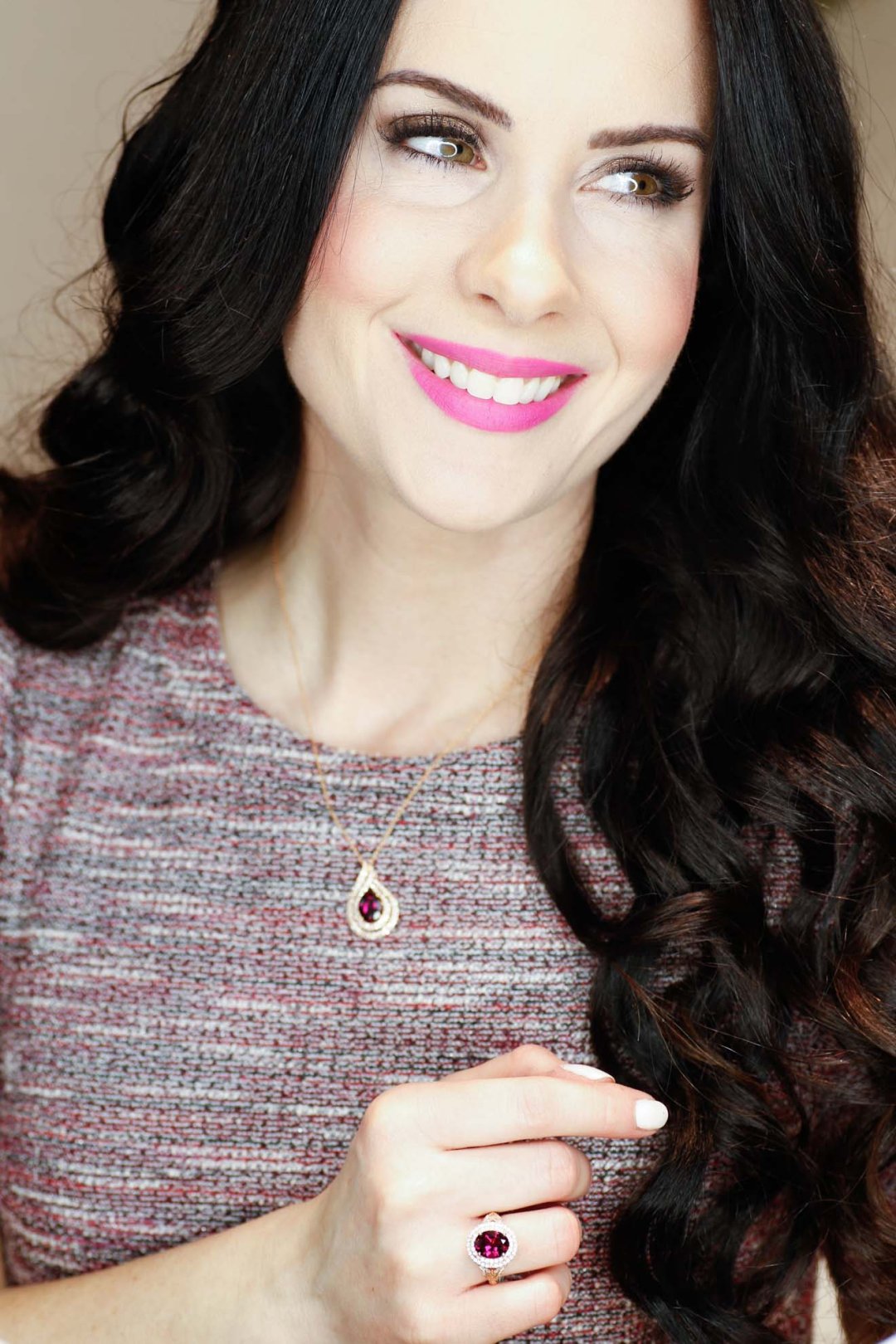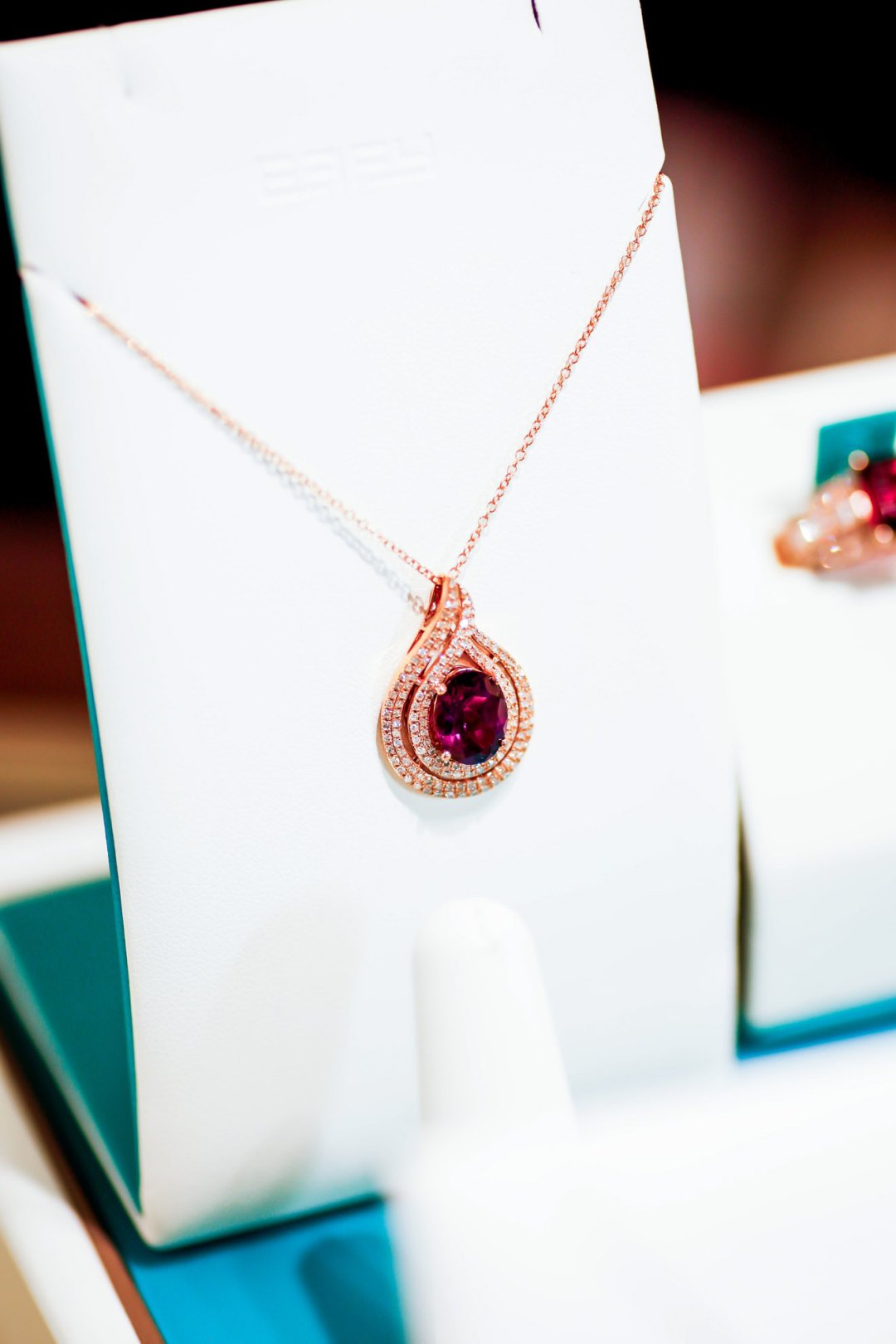 Lindsay was immediately drawn to the Bordeaux Collection which features Rhodolite Garnet stones and rose gold adorned with diamonds. How stunning is this matching ring and pendant necklace she picked out to go with her tweed dress? These pieces features 14K rose gold and make the ulitmate statement set.
This 14K rose gold double halo ring features an oval Rhodolite Garnet and 94 round brilliant cut diamonds. This glimmering teardrop pendant also has an oval rhodolite garnet and is surrounded by 149 round single cut diamonds weighing approximately 1/2 carat weight. It's such a classy set and we love how glamorous it is without being too dressy.
And how cute are these holiday teddy bears? When you purchase this Limited Edition I AM LOVED® Bear, $5 from each sale is donated to Make-A-Wish®.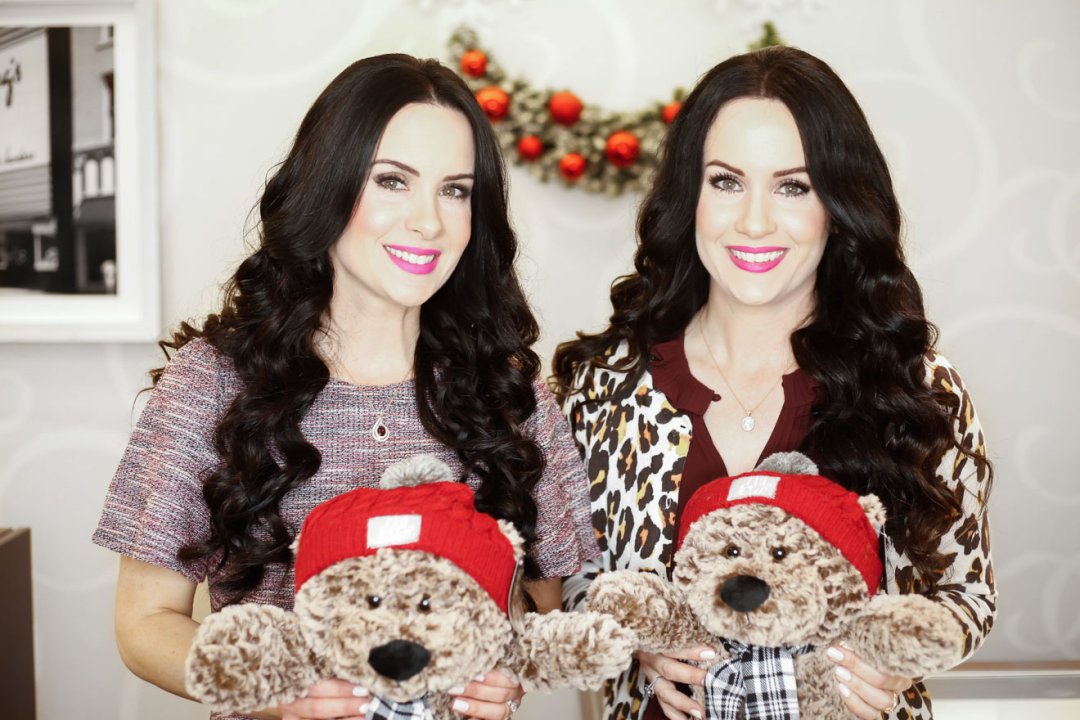 As we continued to look through the many collections like the Bordeaux and Classique, we had to try on all the sparkly ring options! How stunning is this black and white gold panther ring? It is a limited edition piece designed specifically for Helzberg Diamonds. It features 14k rose gold with 167 round brilliant cut black diamonds, 43 round single cut white diamonds and two 1.5 millimeter round emeralds.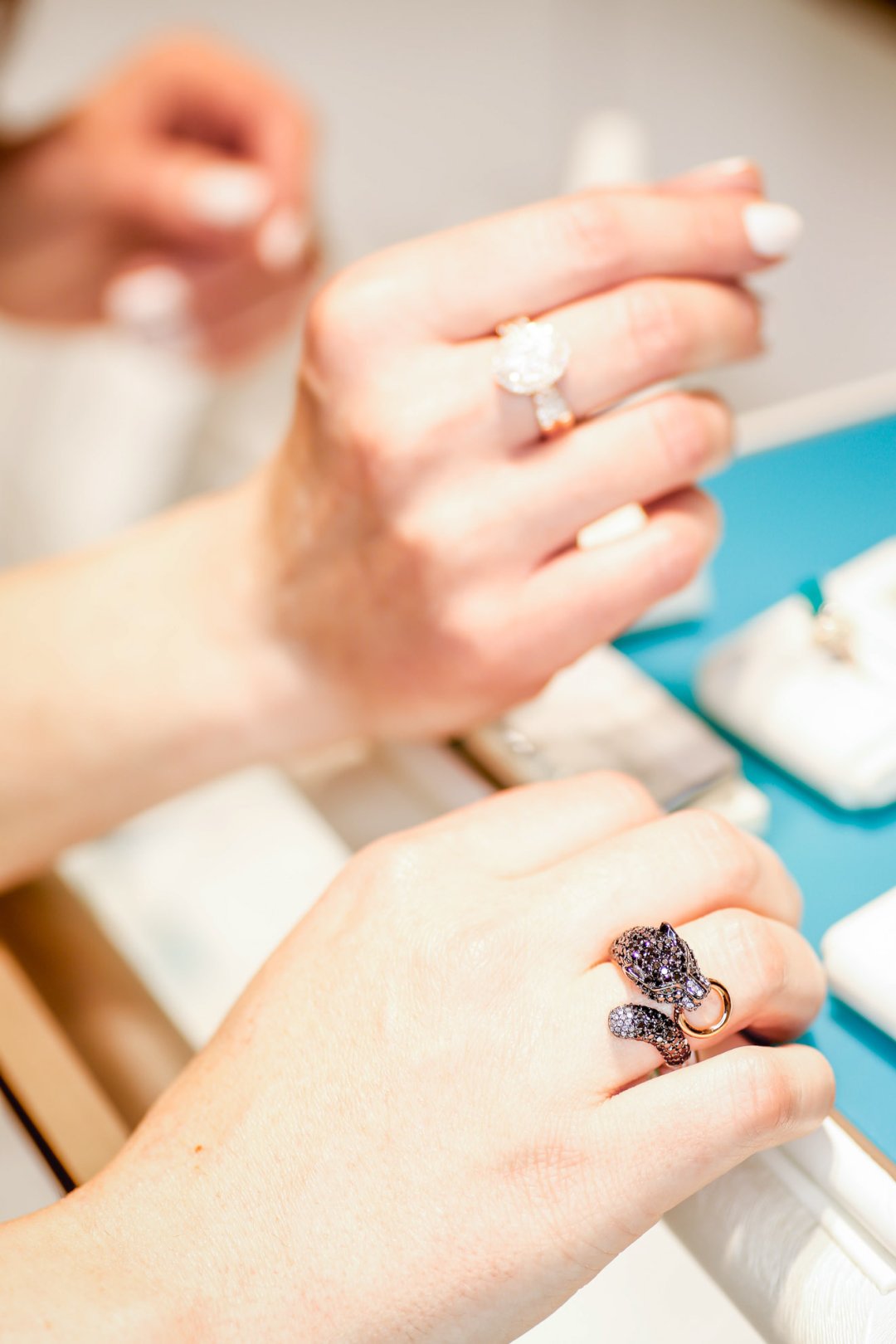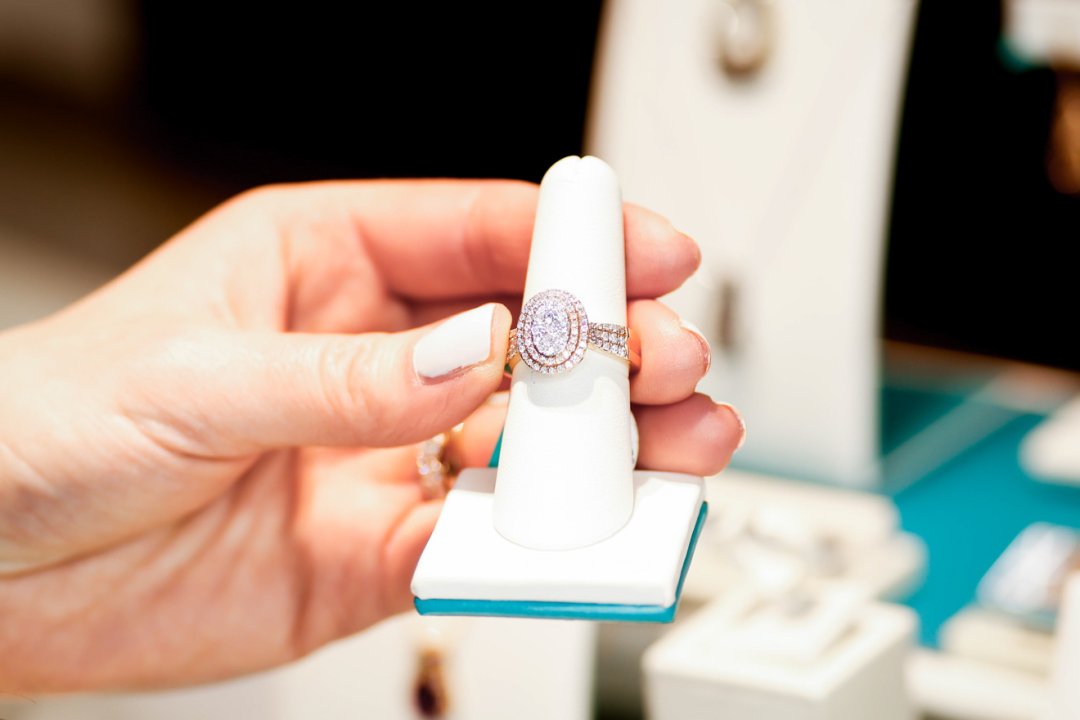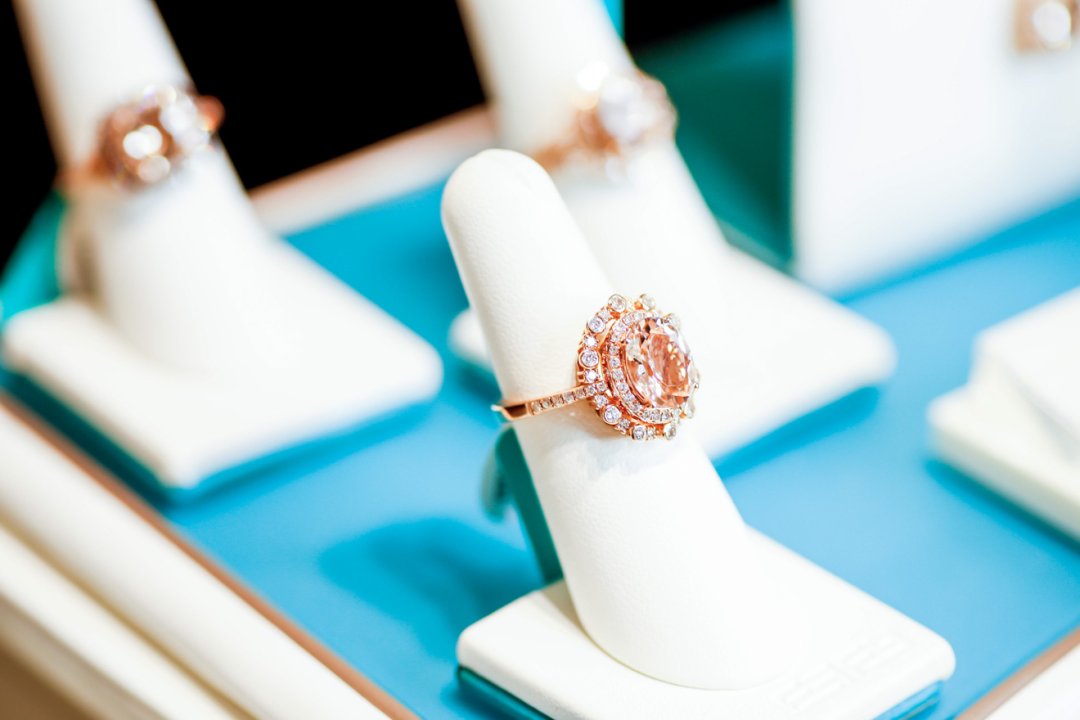 Next up is this 14K rose gold oval multi-diamond center double halo ring. It is so sparkly!! It has 95 round brilliant cut diamonds and comes in sizes 6-9. It's definitely an attention grabber! This ring is part of the EFFY Pavé Rose Collection.
Lindsay then tried on this vintage looking 14K rose gold ring featuring an oval morganite stone and 60 round brilliant cut diamonds. Don't you just love how the pale peach stone compliments the rose gold? This ring is part of the EFFY Blush Collection designed for Helzberg Diamonds.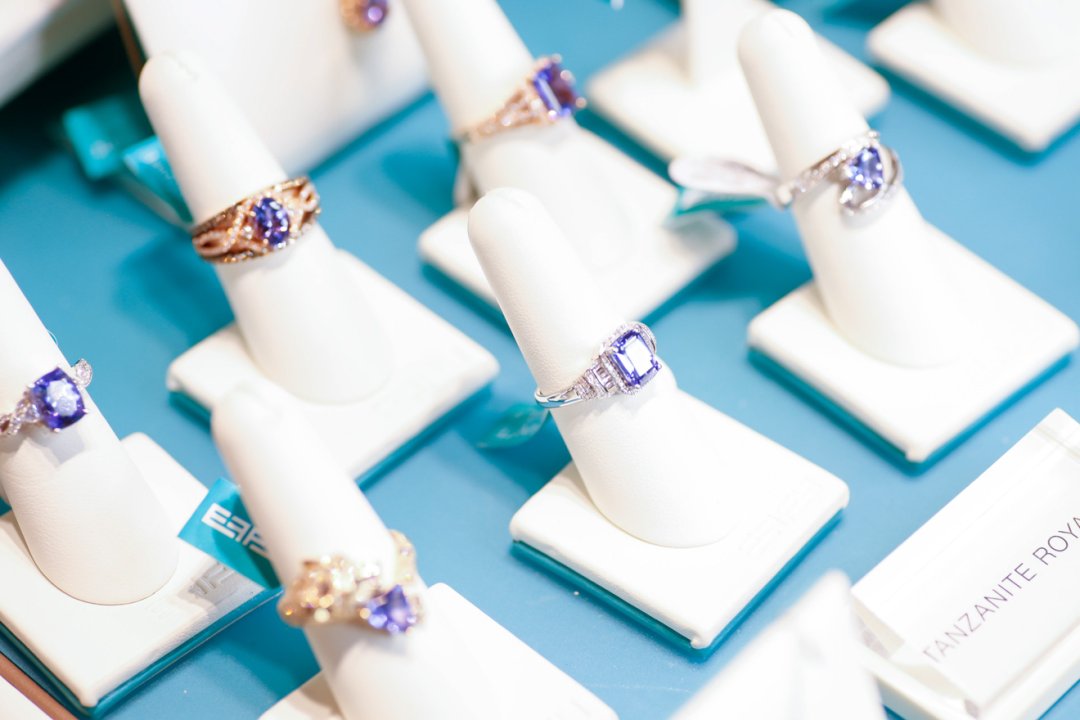 Last but not least you all have to see these Tanzanite rings in person! Tanzanite is one of my very favorite stones as purple is my favorite color. Effy paired the stone with yellow gold and diamonds for a knockout collection of many sizes and styles.
Whitney's Holiday Jewelry Gifting Picks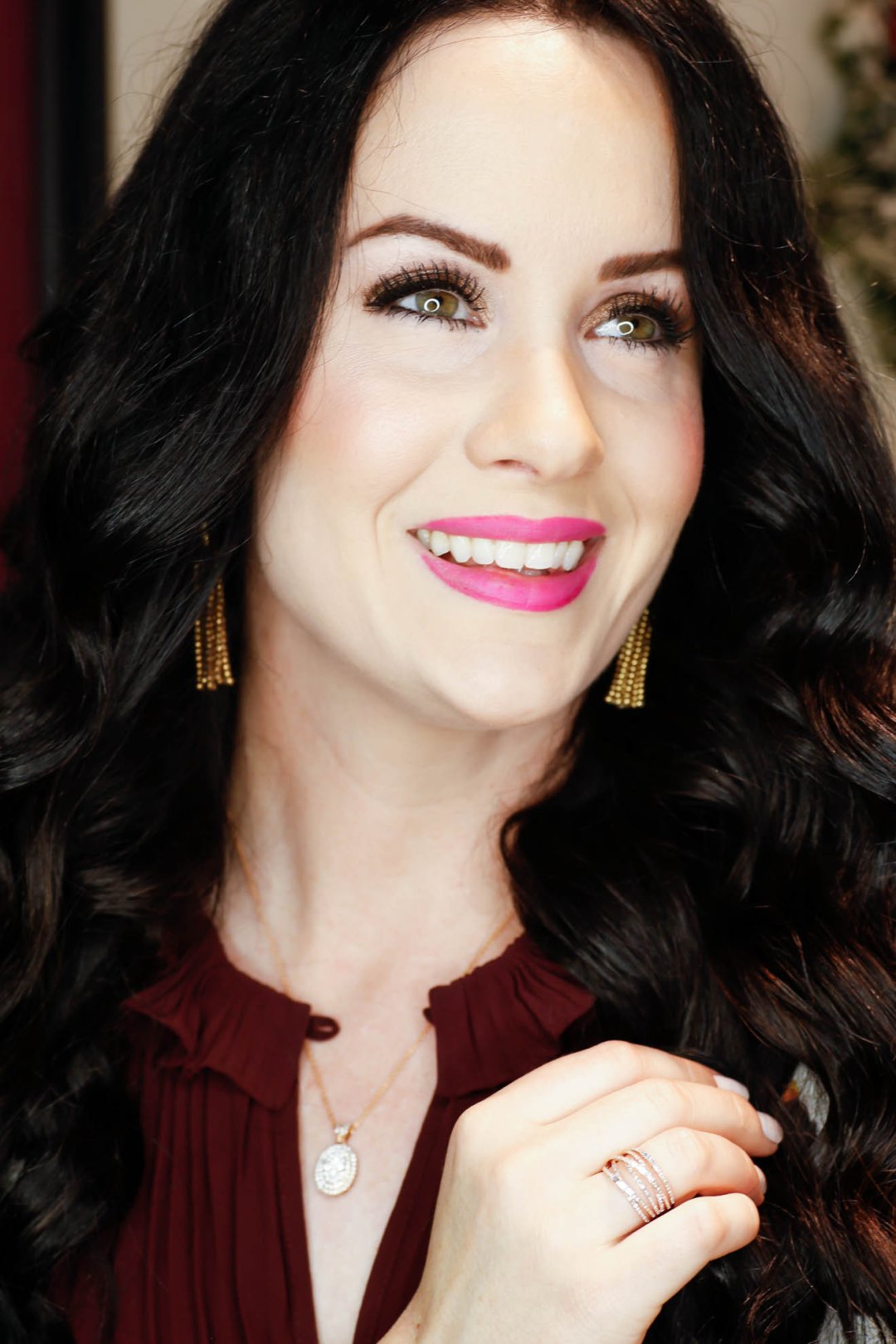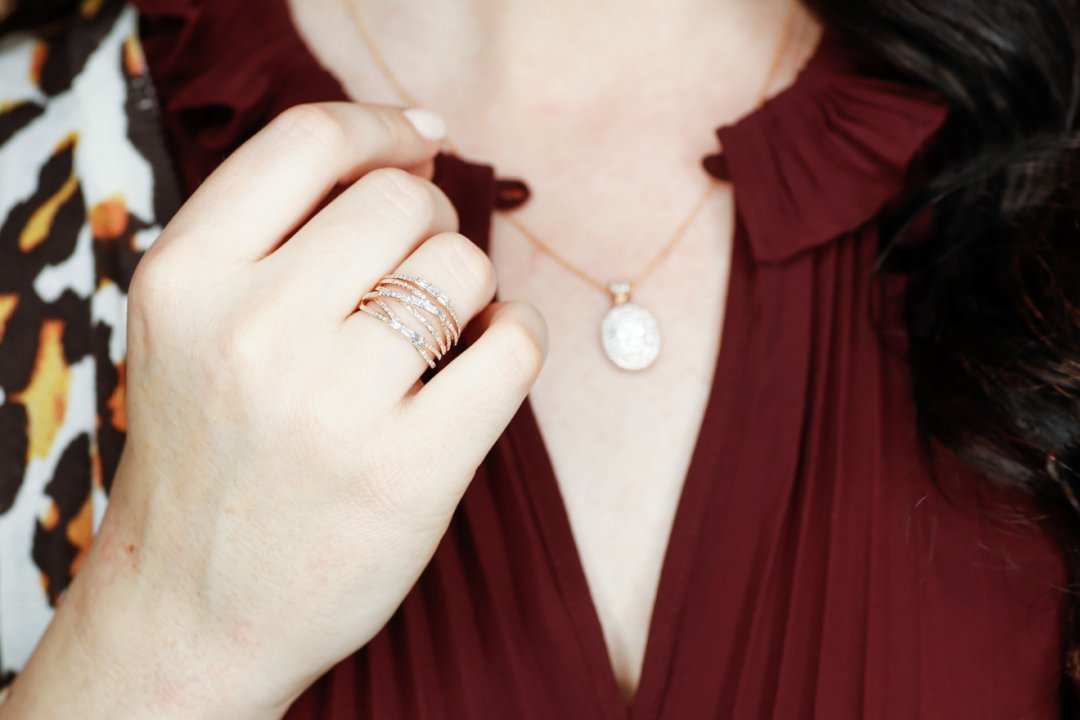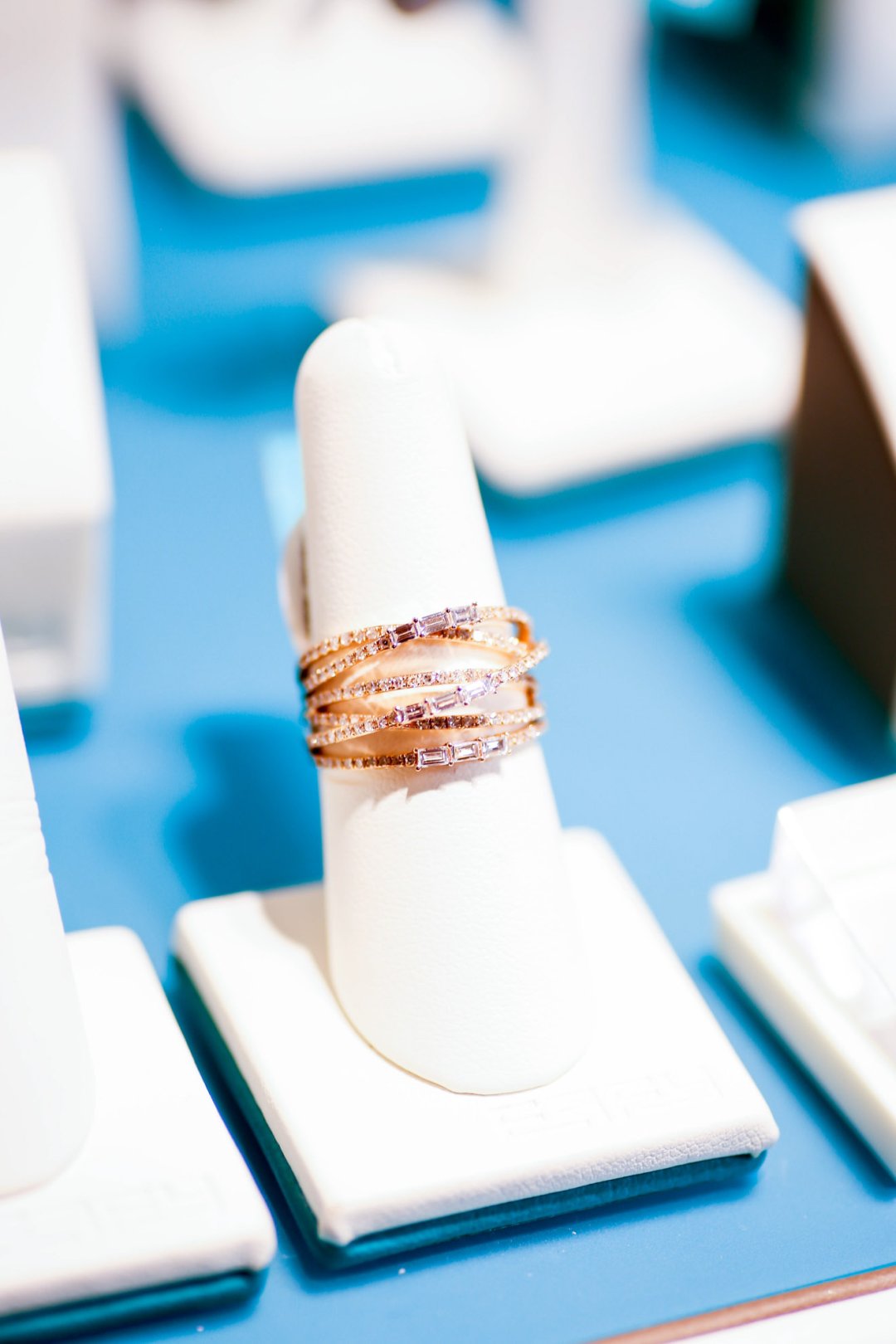 I have always enjoyed classic jewelry looks so I was immediately drawn to this stunning oval halo diamond pendant. It is made of 14K rose and white gold with 76 round brilliant cut diamonds. The pendant is placed on an 18 inch rose gold cable chain. It's even sparklier in person! To coordinate, I picked out this 6 band rose gold orbit ring with 115 round single cut diamonds and 9 baguette cut diamonds. It is part of the Classique Collection. Effy designs his pieces to be stunning on their own but also to compliment each other which we love.
Now that we've talked about some of our favorite rings, we have to show off some necklaces! We love how each collection Effy designed features multiple sizes and styles with the same stones. For example, if you like garnets but prefer a small setting – then there's something for you! Or if you are like us and like to wear statement pieces then the larger pendant that Lindsay has on is perfect.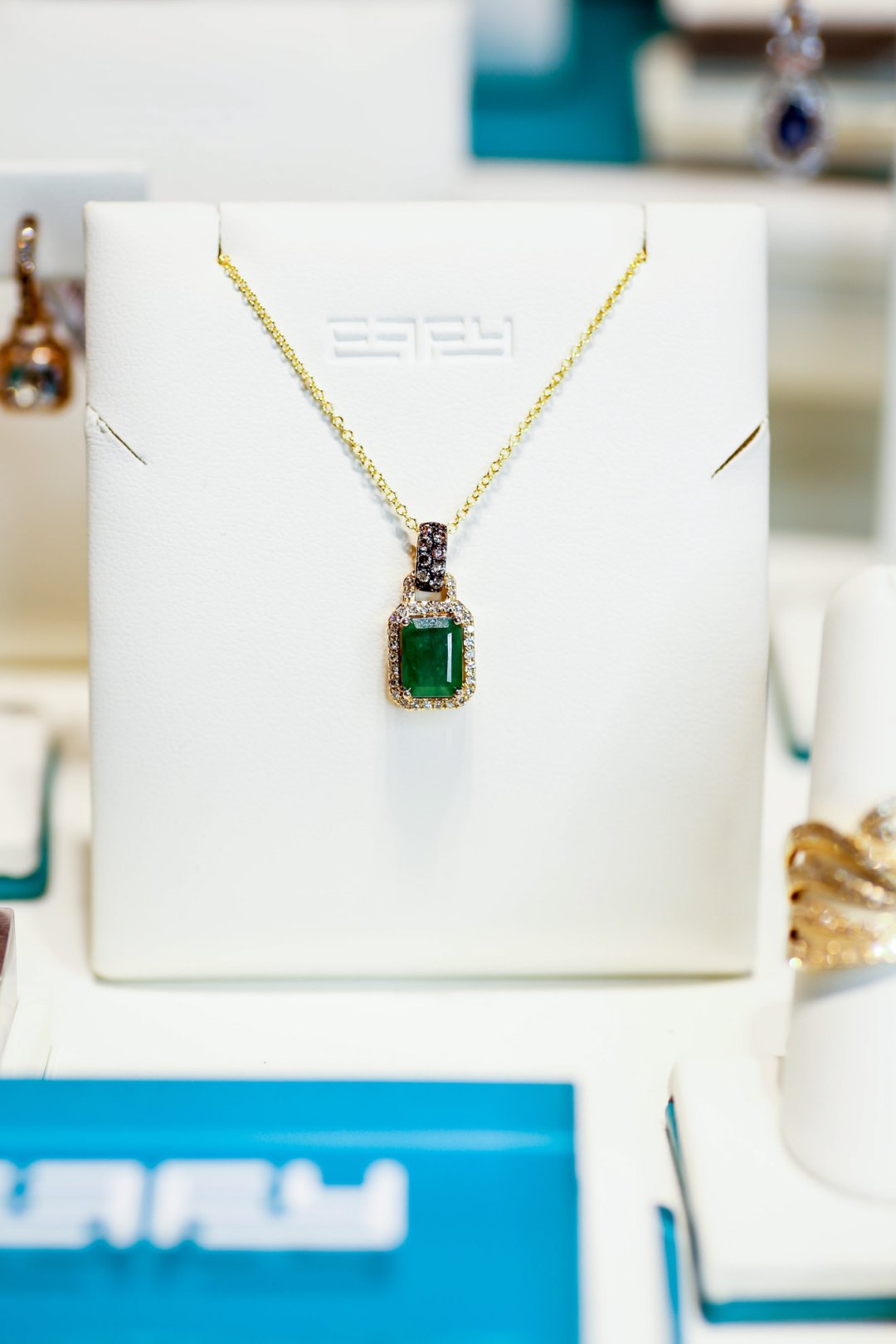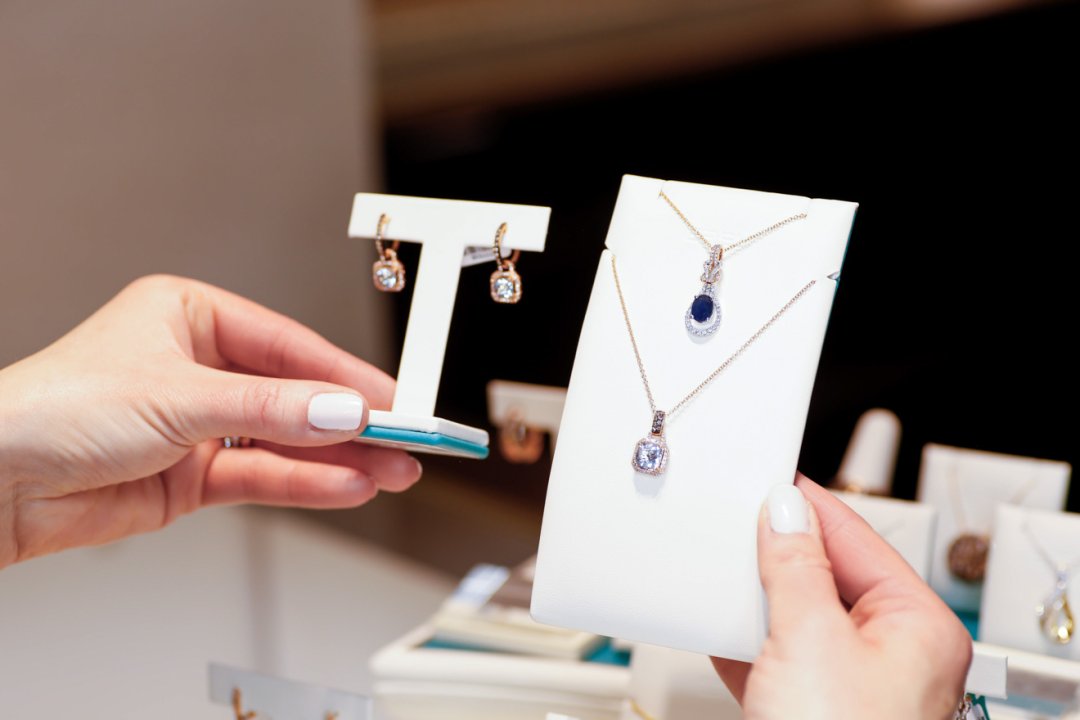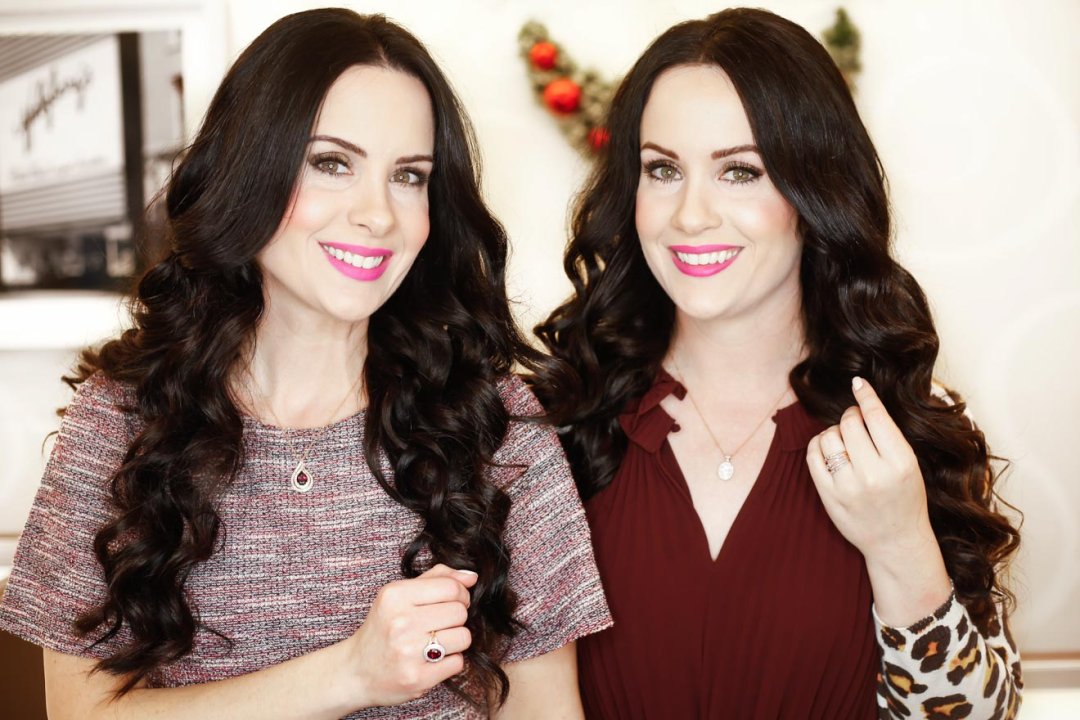 Now that we have talked all about our favorite Effy jewelry pieces, we wanted to share some reasons why Helzberg Diamonds is the perfect place to buy a Christmas gift!
1. They offer top notch customer service in each of their stores across the country.
2. Their online selection is vast and contains all the in-depth product details, additional photos and even customer's photos of items in real life.
3. They offer great financing options and even a Helzberg Diamonds credit card.
4. They offer exclusive one-of-a-kind pieces that can only be found at Helzberg Diamonds.
5. You can order online and pick it up at your closest Helzberg store for FREE!
6. You can trade in the Helzberg Diamonds jewelry you no longer wear and upgrade to a new piece.
7. They are proud to offer a 10% discount to all Active Duty, Military Retirees, Disabled Veterans, and Registered dependents of Active Duty/Retirees for orders placed order in-store, online, or over the phone.
8. They also offer FREE jewelry cleaning and inspection for any piece of jewelry at all of our locations.
9. They also offer "price lock" lawaway services – no approval provided and no finance charges!
10. They offer special promotion codes for free gifts with purchase! Right now you can use code "XBOX" to get a FREE Xbox One S with any purchase of $999 or more. Or use code "HEADPHONES" to get free Sennheiser wireless noise cancelling headphones with any purchase of $599 or more.
Are you looking for the perfect gift for yourself or for others? We'd be more than happy to help give you ideas that would fit any budget! Whether it's an EFFY fine jewelry item or your daughter's first keepsake necklace – Helzberg Diamonds has it all!
Now it's time for a fabulous GIVEAWAY!! One lucky reader is going to win a $100 Helzberg Diamonds giftcard!! To enter, leave a comment below on your favorite piece of jewelry from this post. Our winner will be announced on social media 12/28.
Update: Our Giveaway Winner is Kristen Cousins! Please email us at thedoubletakegirls@gmail.com to claim your gift card!
Thank you so much for stopping by our blog today to hear all about the EFFY Collection at Helzberg Diamonds! We know you will love all the earrings, necklaces and rings just as much as we do. Make sure to keep up with all their newest items and holiday promotions by following them on Instagram and Facebook.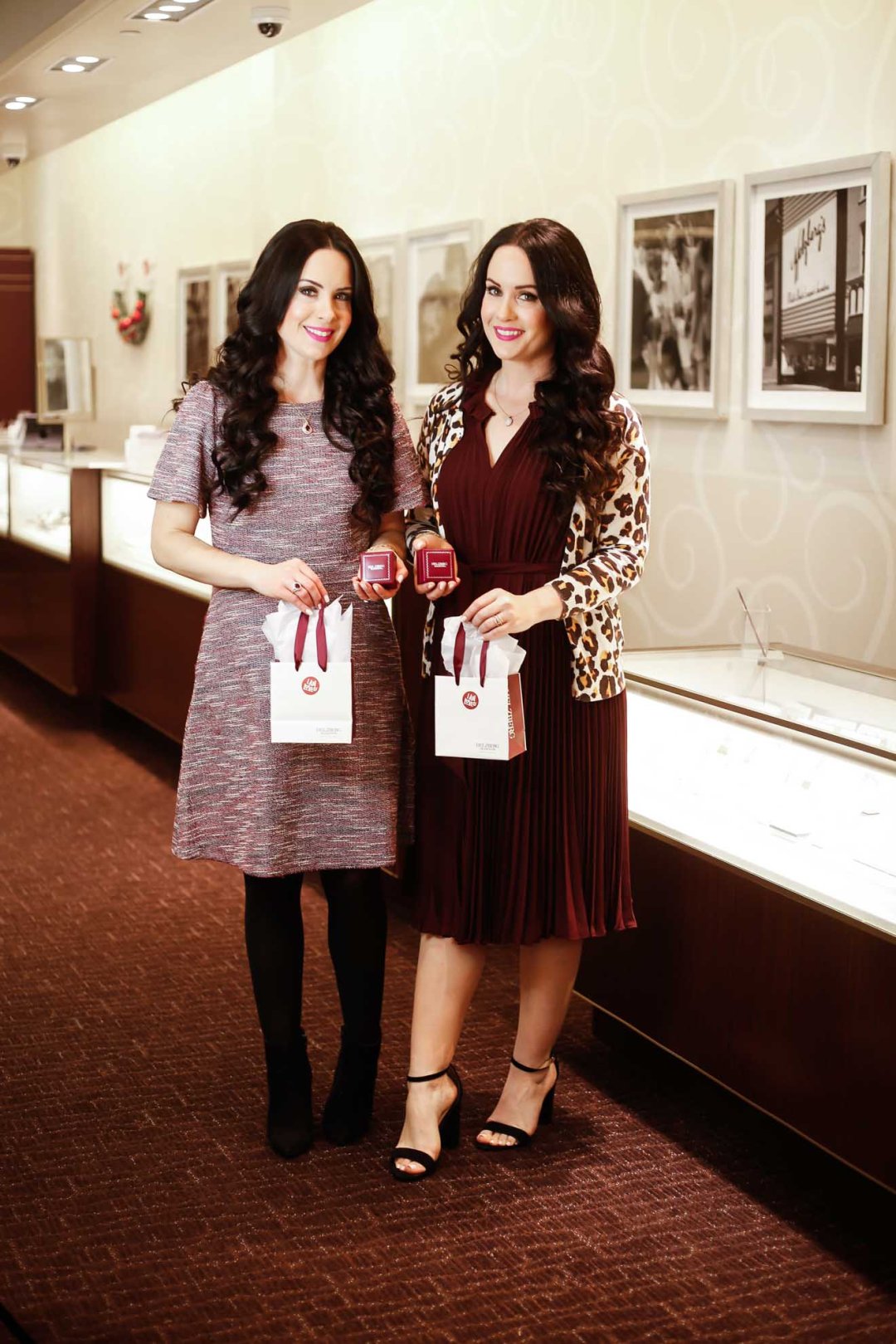 Photos by Kelsey Smith Photography // Thank you to Helzberg Diamonds for sponsoring this post. All opinions are our own.
SaveSave
SaveSave
SaveSave
SaveSave
SaveSave
SaveSave
SaveSave
SaveSave
SaveSave