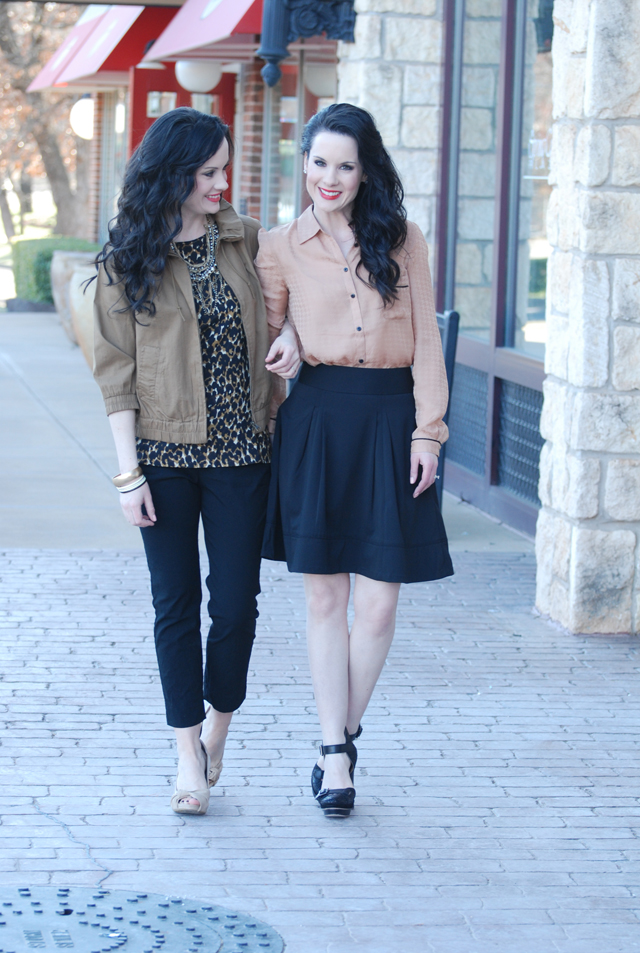 W's Office Urban Safari
Double Take Tuesday, Python Pencil Skirt Edition
How W wears printed marigold… and the Western Consultant Top with L
Quite a Classic Look Post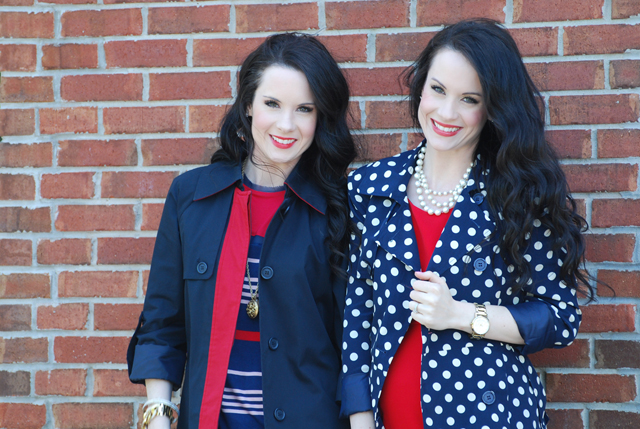 A Nautical Day with L: Outfit (left), W's Never Fail Solution Outfit (right)
Prep School Chic with L and W and the Green Jeans
How we wear pink jeans: (L) and (W).
Happy Friday Lovely Readers~
Today's post is a look back at some of our favorite "doubletake" twin style posts on the blog. We have so much fun being sisters, best friends, and fashion bloggers!  While we don't normally post many pictures of us together, we always get requests for them.  So we plan to start adding more of these to our post rotation going forward.  
We will see you back Monday for a new post featuring magenta and leopard, as well as some gorgeous jewelry pieces that will be featured in a upcoming giveaway during our birthday week!  You definitely won't want to miss out in the week of festivities and a chance to win a host of fabulous items!
~L&W