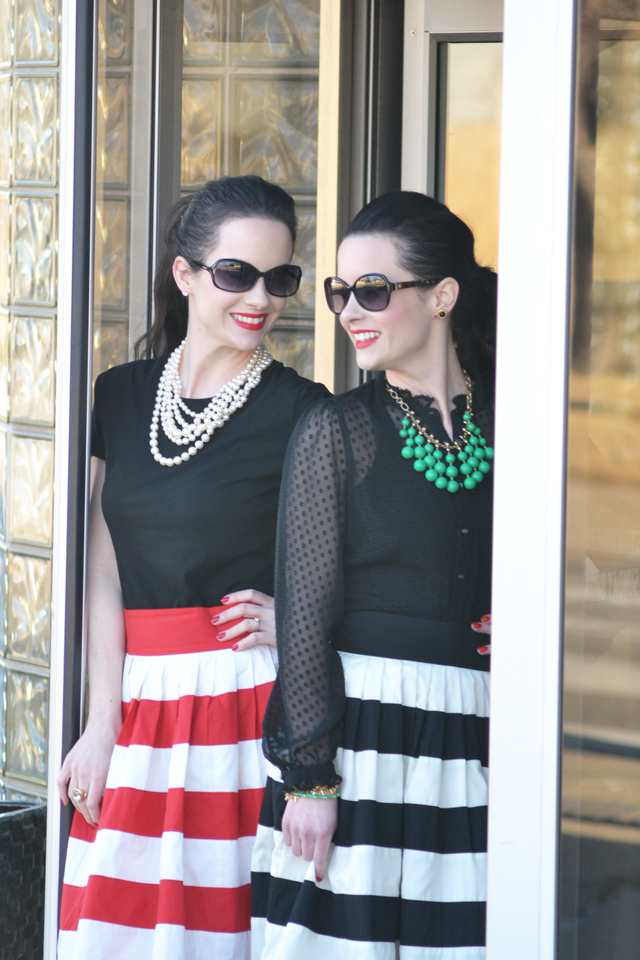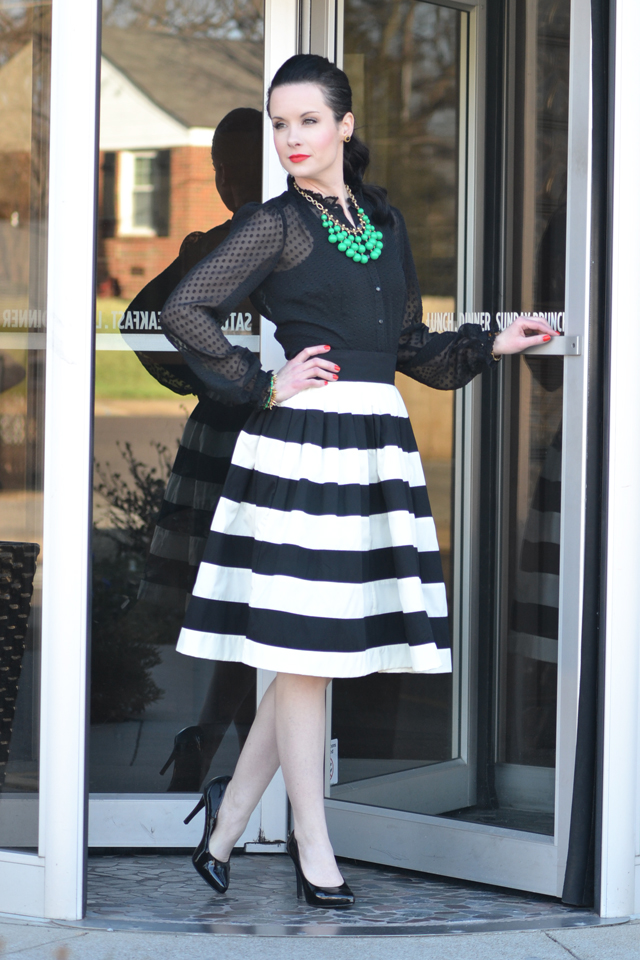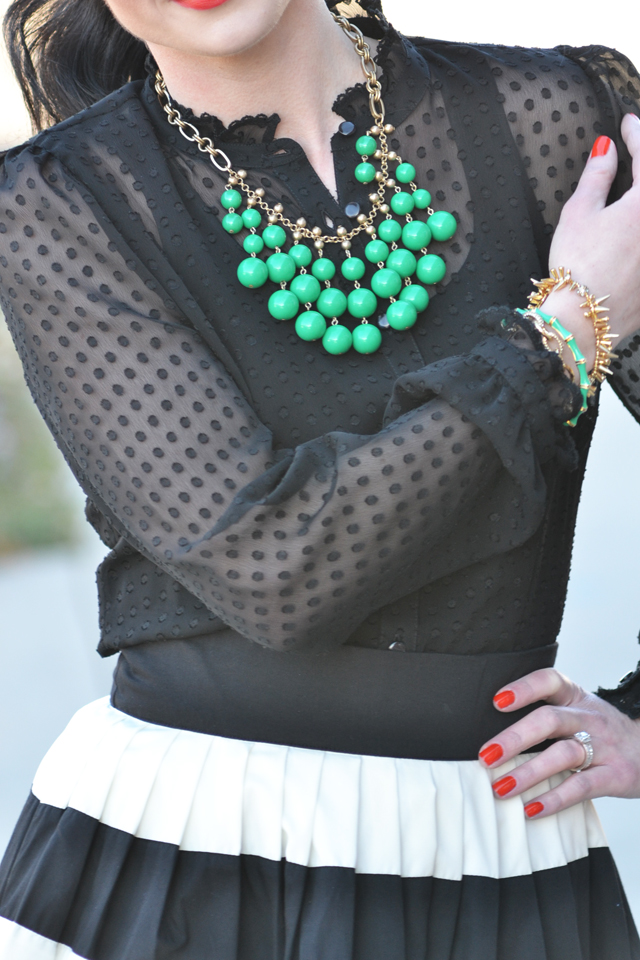 Today we are excited to show you our new favorite skirt of the season! As you have probably read in previous posts, we are LOVING the online retailer, eShakti.  Just as the past items we have styled on the blog, their new "Her Fifties Colorblock Skirt" does not disappoint!  As soon as eShakti's Spring Resort Collection was released on the site, this was the item both of us immediately put on our wish list.  We were fortunate enough to get them prior to selling out!  But I just checked the website and looks like they are back in stock again, so our readers are in luck!!
L ordered this skirt in black, and I purchased the red (it also comes in french blue, yellow and navy).  Both color options are closet classics that will be great staples for mixing and matching through the seasons.  I wore mine with a simple black t-shirt and pearls to keep the focus on the stunning stripes.  L decided to dress hers up a bit more by pairing it with a sheer chiffon dot top and a bold statement necklace (loving this affordable piece from Stella&Dot's new spring line!!) and matching bracelet in this spunky spring green shade.  Both looks give off such a fun 50's vibe that is so perfect for spring and summer months.  And of course, our looks are completed with a swipe of red lipstick (loving Tarte's new Glamazon lipstick in Fiery!).
Now for the best part, if you are new to shopping @ eShakti, you can sign up your email address and receive $25 off your next purchase.  As an email subscriber, you will also receive special discounts and offers throughout the year.  In addition, all garment customizations are free now through February 28th!  This means you can have hemlines shortened, sleeves added, pockets removed, etc. at no cost!  Definitely a great option to utilize with your $25 new customer gift certificate.  Great deals on classic closet pieces that can be customized – all without breaking the bank!?! We are quickly becoming hooked!
Happy Wednesday!
W & L
Skirt: c/o eShakti "Her Fifties Colorblock Skirt"
W's Pearls: JCrew Factory 
L's Necklace and bracelets (gold link, renegade, green), Gigi earrings: Stella&Dot
L's Shoes: Christian Sirano for Payless
W & L's Lipstick: Tarte's Glamazon Pure Performance Lipstick in Fierce L's Nails: Essie in Clambake