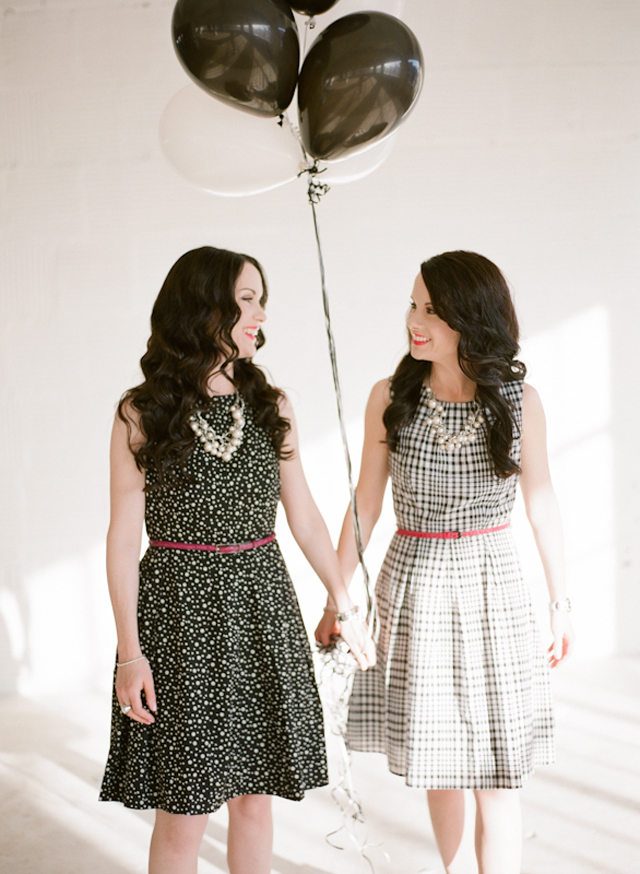 Hello Lovely Readers~
We wanted to take a minute to share that this weekend we are celebrating our 30th birthday!! Our actual birthday is Monday, but we are super excited for this weekend's festivities with friends and family. We also want to thank the amazing Brett Heidebrecht Photography for today's featured photos. Make sure to tune back in on Monday for a post featuring Bella Rose Bridal and Formal (hint, we will be wearing more polka dots and jewels!).  We will also be starting a week long of fantastic giveaways to celebrate our birthday, so make sure to check out our site each day for a new fab item!  
Dresses, The Limited
Belts, Forever 21
Necklace, The Limited
Shoes, Enzo Angiolini
~ L&W 
P.S. What do these ladies want for their birthday? We'd love for our wonderful readers to share our blog with others that would enjoy following along with our daily outfit styling ideas, beauty reviews and tips!