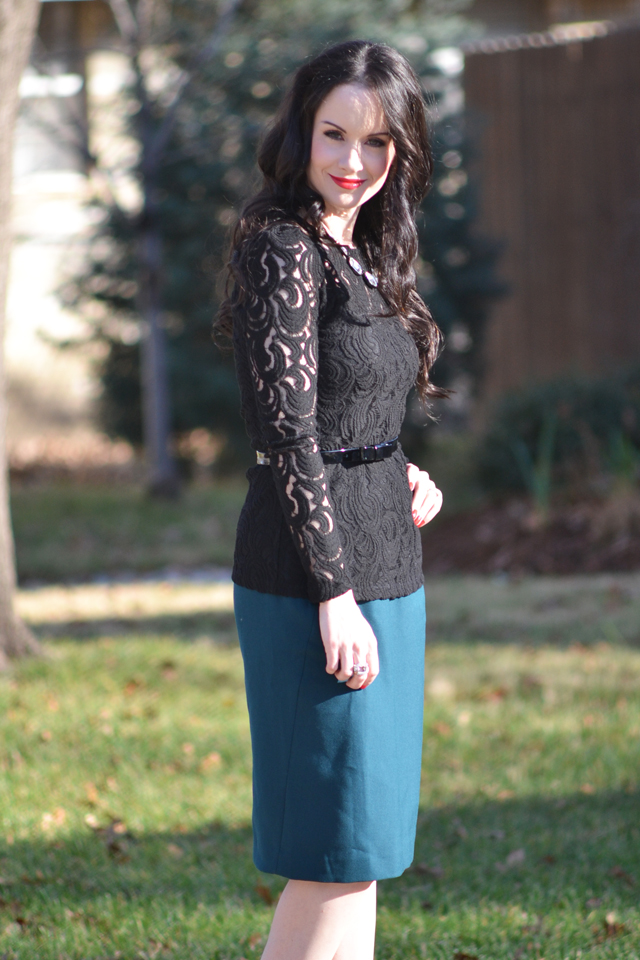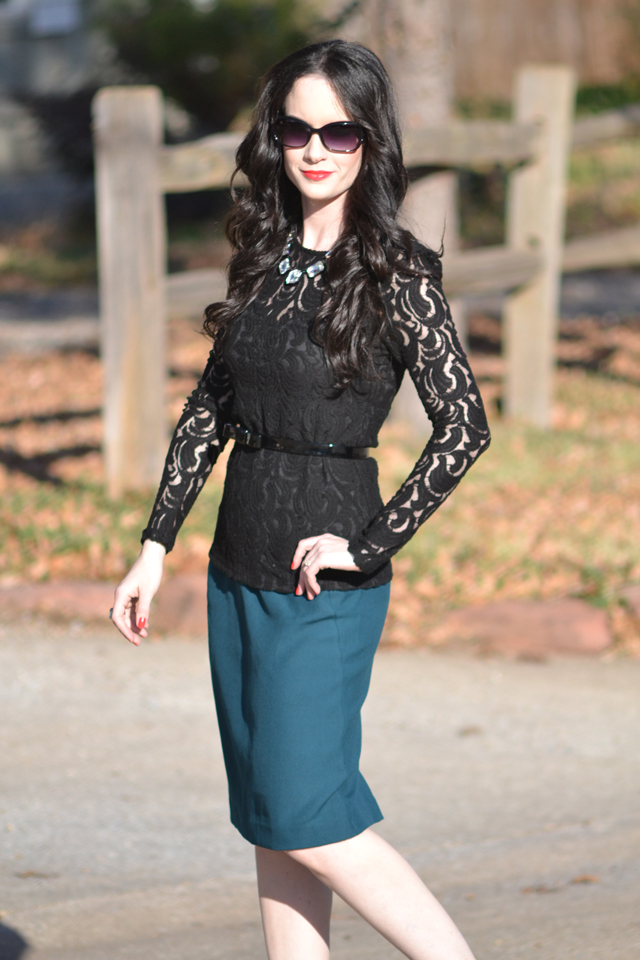 Hello Lovely Readers~
We are excited to bring you a new edition of "Wear It Two Ways" for the week! Today I'm wearing a gorgeous black lace top from the fabulous Sugarlips Apparel.  As soon as this arrived in the mail, I couldn't wait to style it! The lace provides a touch of class without feeling too stuffy.  I knew that my new teal pencil skirt from Loft would be the perfect thing to pair with it. The patent bow belt and large stone necklace provided an extra girly feel to the outfit.  Add a black suit jacket, and I'm ready to go for a day of meetings at work.  Pull out a black clutch with some extra wrist bling, and I'm all set for a holiday event.  As you know, L and I love anytime we can make our closet items mix and match for endless outfits – and this top definitely fits the bill!
If you are new to this brand, you must check them out! They have such fun and affordable pieces to spruce up any girl's wardrobe.  Sugarlips also provides free shipping (gotta love that!) and a 365 day return policy. They strive for each buyer to be 100% pleased with every purchase.  It doesn't get much better than great mix and match items featured at an affordable price, backed by amazing customer service! 
Don't forget to check out the Sugarlips  "Some Sort of Magic" top. You'll love how easy it is to wear and how many items it will go with in your closet!
Have a wonderful day!
~W