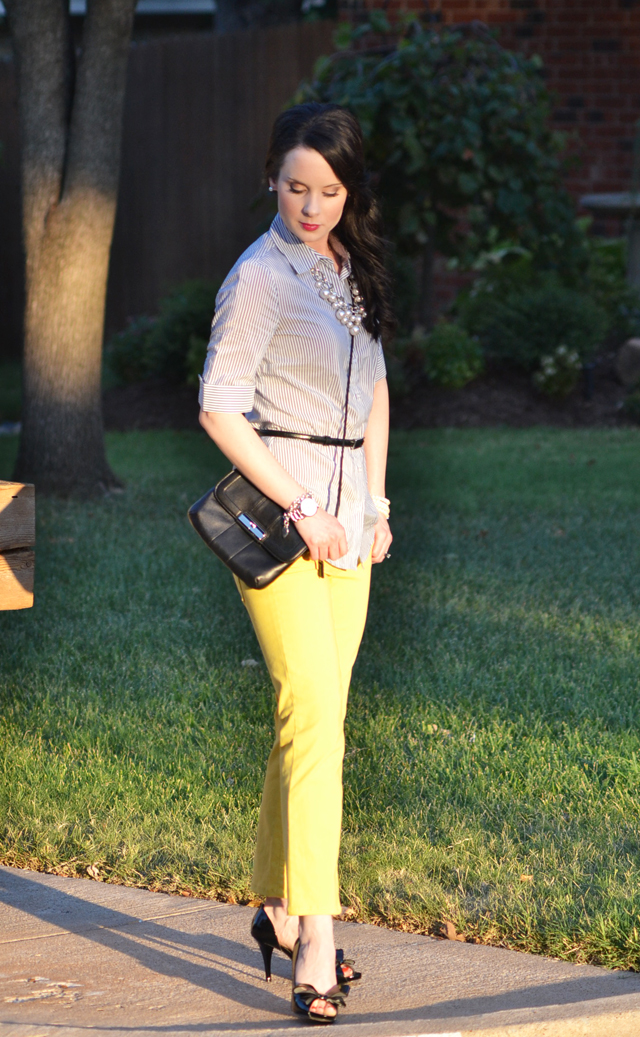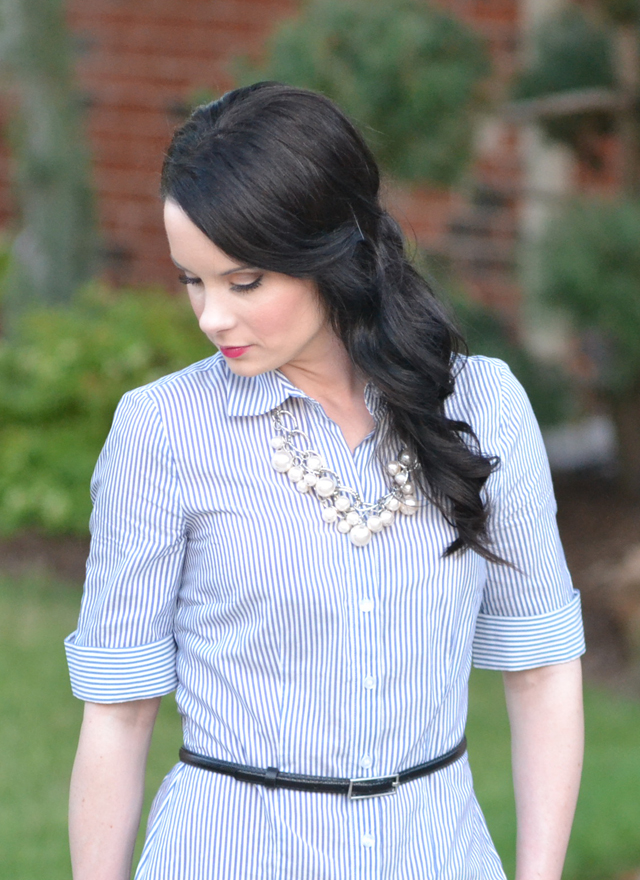 Hello Lovely Readers~
It's Tuesday… and today I wanted to feature my hypothetical "back-to-school" outfit. Though I'm no longer a student (I'm actually teaching my 3rd semester of college nutrition!) I still love the first day back outfit. W and I loved school and we truly had a great experience all the way from pre-k to our college years. Our 10 year high school reunion last year was a fun way to reminisce about those memorable times. Okay, so we spent a lot of time in the books (we were a bit obsessed with getting all A's!), but we also had a great time being part of the yearbook staff and student council, running cross-country, training in classical ballet, etc. Every summer we couldn't wait to go shopping for school supplies and some new wardrobe items. At least now as adults we don't have to wait for mom and dad to take us shopping in August – oh the freedom! You probably wouldn't be surprised that we can remember most of the outfits we wore on the first day of school each year. If we get brave, we will dig up some old pictures and showcase them on a future post!
So now to the task at hand: this is my grown-up pick for the first day back. Colored denim is still going strong. This yellow pair from Loft is more of a chino fabric than denim, but they give off the same vibe.  I just got them altered to be a cropped pant, which I'm liking much better than with the rolled up cuff. And, what preppy school day would be complete without a button-up blouse and pearl baubles? So, there you go, the classic school look in a nutshell. 
~L
Top, The Limited
Pants, Loft
Belt, necklace, The Limited
Bag, Coach
Shoes, Ann Klein via Ross
Watch, DKNY