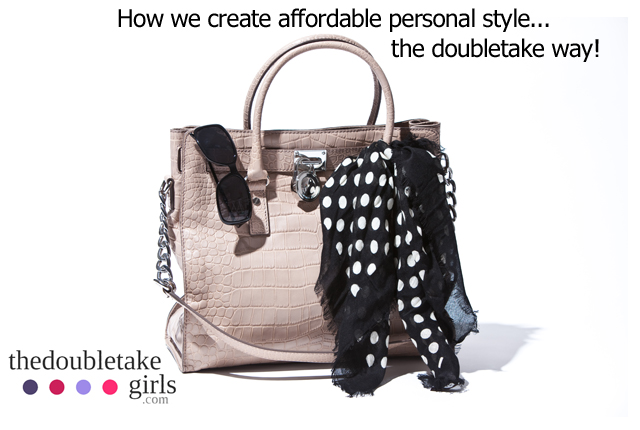 Happy Monday! Today is the first blog post installment of my (L's) Shopping & Style Tips:
First, shop with an open mind! Visit a variety of stores in a wide range of price points and styles. You'd be surprised what you can find at a higher-end store on sale, or at a store you didn't think you "liked", or a place you have never shopped at before. We love to make outfits with a mix of lower/higher end items. It could be a $10 top at Old Navy or nice blouse from Ann Taylor. As long as we feel good wearing it, we don't discriminate against the brand. (p.s. see a great post here by J's Everyday Fashion blog about setting a shopping budget)
Try on a multitude of colors to find which ones make your face & skin color look "alive" and you feel vibrant wearing. Note, I used to think I couldn't wear orange or yellow. But, recently I discovered that tangerine and dijon compliment my fair complexion. I really like wearing them! But, peach and butter yellow bring out the red in my skin tone. But, until you try – you will never know! It will also give you a "go-to" color to put on when in a hurry or feeling blah about your closet. My current favorites are cherry red and tangerine. They instantly make me feel more polished and stylish.
Find a skirt style that is best for your body type. I love pencil skirts and a-line. But since I have a long torso and short legs, I get most a-line skirts altered to be a higher waist skirt. A lot of women think that pants are the most comfortable thing to wear to work. But I find that I'm almost more comfortable at work the days I wear skirts! 
Find items that have interesting detail or texture. I love a cotton tee or layering top, but it's also nice to have some "special" jackets or tops that have some embellishment, ruffle, or hardware that make it stand out.
If you don't love an item after purchasing, take it back in 7-10 days. First, this will give you time to see if you have other closet options you hadn't thought of yet. Plus, you can try it on during a different time of day (lighting) or with other alternatives. If after that first week you really aren't excited to wear it, then take it back before you forget or the return window ends.
Become best friends with your tailor. I have had the same one for over ten years, and he can make my clothes fit like a (comfortable) glove. I take almost every pair of pants I own to him, as well as skirts & dresses that need to be tailored due to the short leg/long torso pairing. That way if you can snag a sale item that is something you love at a great deal – you can justify spending a little more to have it fit you perfectly. 
So lovelies, those are few tips that I wanted to share about how I created my style closet. Send me any questions at thedoubletakegirls@gmail.com, post them on facebook, or tweet me!
~ L